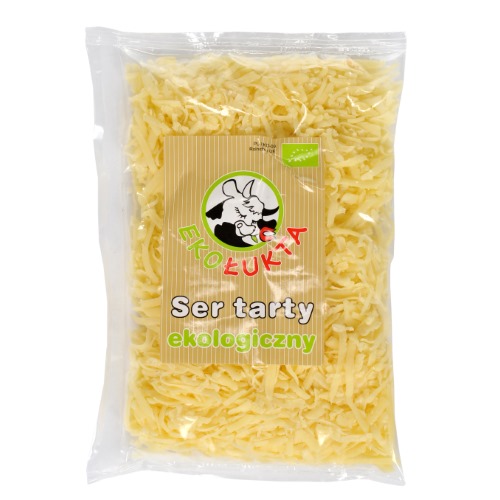 Gouda Cheese – grated ECO 150g

The grated cheese is made of ripened ecological Gouda cheese. Appropriate bacterial strains give a unique taste of cheese, and the selected raw material and traditional production method guarantee high nutritional value, richness of minerals and vitamins.
 This cheese is perfectly suited to Italian dishes. It is suitable for various types of sauces and soups (as a thickener), as well as, for casseroles, pizzas, toasts and other hot dishes. It is available in the form of small shreds. It's the perfect solution for foodies who value convenience and a short time to prepare meals. It will give the dishes an excellent taste and a subtle fragrance.
Ingredients:  milk* pasteurized, salt, natural rennet, cultures of lactic acid bacteria, stabilizing substance: calcium chloride.
*- from organic farming
  Nutrition value in 100 product grams:

  Nutrition value
  1389 kJ/334 kcal
  Fats
  26 g
  including saturatedfatty acids
  15,6 g
  Carbohydrates
  0,1 g
  including sugars
  0,1 g
  Protein
  25 g
  Salt
  2,0 g