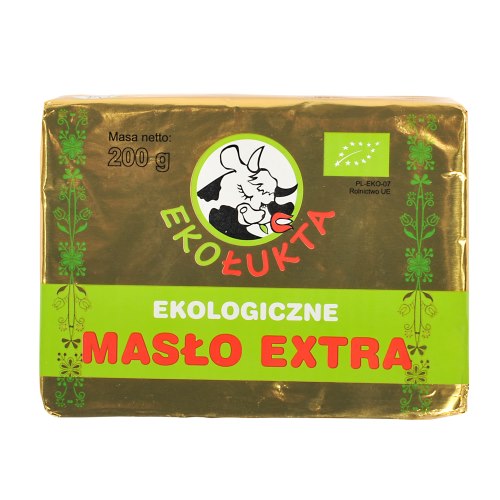 Butter Extra ECO brick 200g

ECO butter extra 200 g brick contains a minimum of 82% of fat. The smooth consistency, spreadable, depending on the season changes color from cream in winter to light yellow in the summer. The unique taste of butter with a nutty note is obtained from the cream after centrifuging organic milk.
Ingredients: cream* (from milk).
*- from organic farming.
  Nutrition value in 100 product grams:
  Nutrition value
  3061 kJ/744 kcal
  Fats
  82,0 g
  including saturatedfatty acids
  54,12 g
  Carbohydrates
  0,6 g
  including sugars
  0,6 g
  Protein
  1,0 g
  Salt
  0,05 g