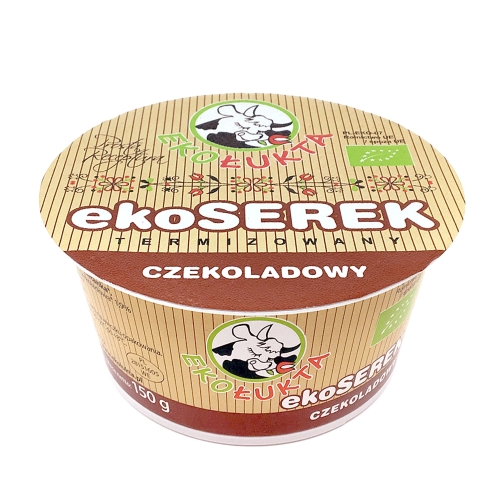 Chocolate Cream Cheese ECO

ECO Chocolate cheese is a combination of quark with the truest Belgian organic chocolate. It is ideal for breakfast, as a snack or as an addition to cold cheesecake or pancakes. 
Ingredients: quark* (from milk), cream*, cane sugar *, chocolate couvertura * 1.9%, (contains soybean lecithins) , cocoa*. 
* – from organic farming
  Nutrition value in 100 product grams:
  Nutrition value
  650 kJ/155 kcal
  Fats
  6 g
  including saturatedfatty acids
  3,6 g
  Carbohydrates
  15,6 g
  including sugars
  15,4 g
  Protein
  9,6 g
  Salt
  0,1 g