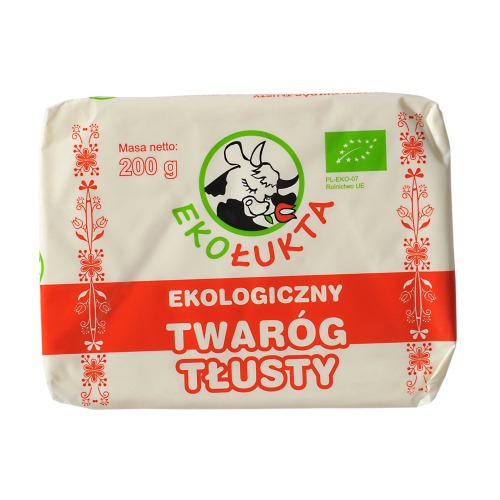 Full Fat Quark ECO – brick 200g

Eco packed quark is characterized by a light, delicate consistency, very lubricating. It is characterized by a mild, aromatic, slightly acidic, refreshing taste and smell. Due to these features, it can be directly used for many dishes. After adding vegetables or fruit is an excellent breakfast or snack, can be used as a batch of pancakes or without additional grinding, you can prepare a delicious cheesecake.
Ingredients:  milk* pasteurized, cultures of lactic acid bacteria.
*- from organic farming
  Nutrition value in 100 product grams:
  Nutrition value
  714 kJ/171 kcal
  Fats
  9,5 g
  including saturatedfatty acids
  5,7 g
  Carbohydrates
  3,6 g
  including sugars
  3,6 g
  Protein
  17,7 g
  Salt
  0,25 g