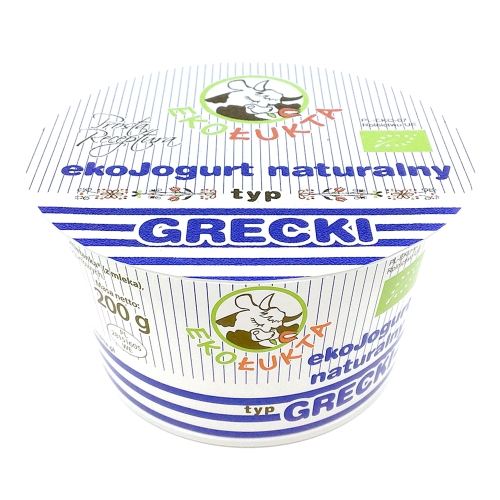 Natural Yoghurt Greek Style ECO

It is characterized by a thick, creamy consistency, it contains 9.5% of fat. Thanks to the added bacteria, it has a unique taste and aroma. It is an excellent base and thickener for sauces and dips. It is widely used for salads, desserts and meat dishes. It tastes great with fruit and also with vegetables such as Greek tzatziki. Due to its creamy, rich flavor, it can be an independent snack. It contains vitamins A and B, folic acid, potassium, magnesium, zinc and iodine, it does not contain other sugars except lactose derived from milk.
Ingredients: milk* pasteurized, cream*(from milk), milk* in powder, cultures of yoghurt bacteria.
* – from organic farming.
  Nutrition value in 100 product grams:
  Nutrition value
  490 kJ/118 kcal
  Fats
  9,5 g
  Nutrition value
  5,7 g
  Carbohydrates
  4,7 g
  including sugars
  4,7 g
  Protein
  3,5 g
  Salt
  0,1 g