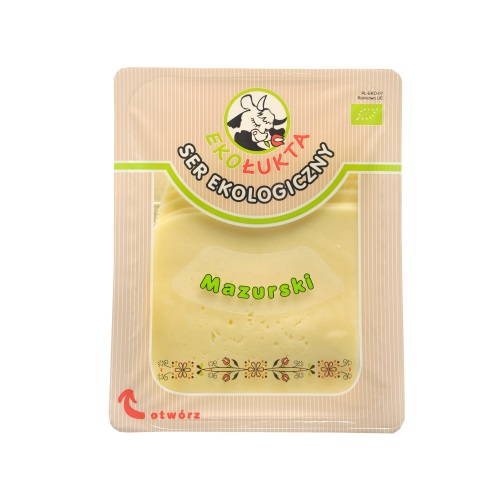 Mazurski Cheese – slices ECO 150g

Mazurski cheese contains 26% of fat. Ripening takes 4 weeks. Appropriate bacterial strains give a unique taste of cheese, and the selected raw material and traditional production method guarantee high nutritional value, richness of minerals and vitamins.
Ingredients: milk* pasteurized, salt, microbiological rennet, cultures of lactic acid bacteria, stabilizing substance: calcium chloride.
*- from organic farming
  Nutrition value in 100 product grams:
  Nutrition value
  1389 kJ/334 kcal
  Fats
  26 g
  including saturatedfatty acids
  15,6 g
  Carbohydrates
  0,1 g
  including sugars
  0,1 g
  Protein
  25 g
  Salt
  2,0 g