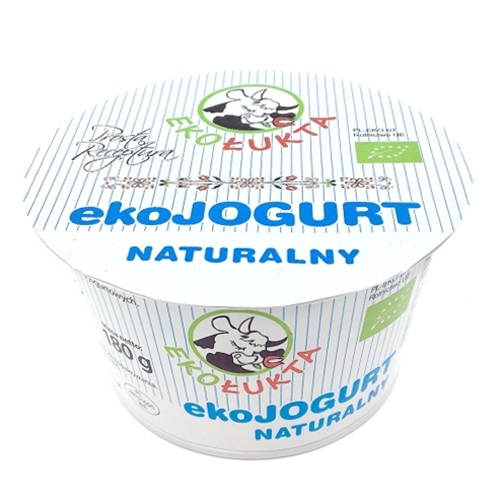 Natural Yoghurt ECO

ECO Natural Yoghurt is created thanks to properly selected strains of yogurt bacteria. It is thanks to beneficial bacteria that yogurt is extremely delicious and healthy. It is a valuable source of nutrients with high nutritional and biological value. 
Ingredients: milk* pasteurized, cultures of yoghurt bacteria.
* – from organic farming.
  Nutrition value in 100 product grams:
  Nutrition value
  258 kJ/62 kcal
  Fats
  3,8 g
  including saturatedfatty acids
  2,3 g
  Carbohydrates
  3,7 g
  including sugars
  3,7 g
  Protein
  3,2 g
  Salt
  0,1 g