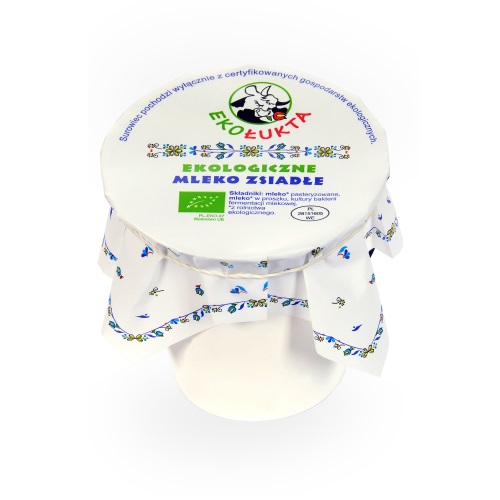 Sour Milk ECO 350g

It contains up to 4% of fat. It is recommended for people who suffer from intolerance of milk sugar – lactose. Good tolerance of sour milk is possible due to the fact that lactose is degraded by bacteria, which we add in the technological process. The method of acquiring our sour milk refers to the oldest traditions of producing it by village housewives. The milk has a delicate, creamy consistency and exquisite taste that refreshes and quenches thirst.
Ingredients: milk* pasteurized, milk* in powder, cultures of lactic acid bacteria.
*- from organic farming.
  Nutrition value in 100 product grams:
  Nutrition value
  270 kJ/65 kcal
  Fats
  4,0 g
  including saturatedfatty acids
  2,4 g
  Carbohydrates
  4,2 g
  including sugars
  4,2 g
  Protein
  3,0 g
  Salt
  0,1 g